© Gladstone Mountain Ranch 2016

Accommodation
Gladstone offers a wide range of lodgings - certain to please just about everyone. Please
click through the menu below to see what we offer!
Note: Due to the regular presence of wildlife and in the interest of our other guests, we have
a strict no pets policy.

Cedar Lodge - Hotel Rooms (12)
These beautifully appointed and modern rooms offer all the comfort you'd find at a Ramada Inn. One
difference though, our condo units boast a scenic view like no other..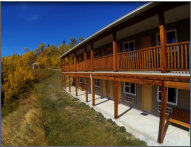 Bunk-House Cabins
I
deal for summer/kids camps and larger group camp type use, these
bunk houses are
spacious, modern, and utilitarian. Each 300 sq ft cabin
features 5 bunk beds (10 person occupancy).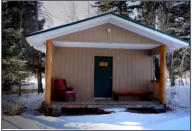 Big Al's Cabin
Named after a famous local who often drops by to bunk there, Big Al's
cabin is a rustic, romantic wood cabin located right near the conference
centre grounds.



J.O. Motel - Basic Rooms (4)
These rustic rooms are a great option for summer camp staff or those on
a budget. Four rooms sleeping 8, 6, 4, 3 respectively.



Tent Sites - Wilderness
Gladstone has designated one of its most scenic wilderness locations as a
back-country tenting area. Campers can either hike in/out (1.5km) or be
shuttled in by staff. Surrounded by a myriad of wild flowers this lovely
glad setting is sure to appeal to those willing to 'rough it'.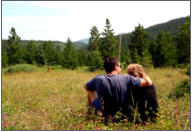 Family Rooms in Lodge
These spacious rooms are located on the lower floor of the
Gladstone
Lodge.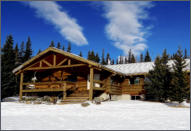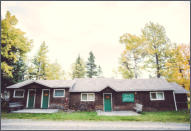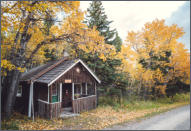 Tent Sites - On Site
There are 10 quiet tent sites located on the main grounds. Campers
have full access and use of the Wash-house / Shower facilities.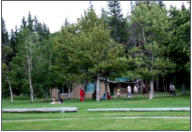 RV Sites
Gladstone offers 10 RV sites, 3 with electric hookups and 7 rustic sites.
RV guests have full access and use of the Wash-house / Shower facilities.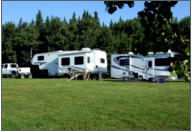 Lakeview Cabins
Situated on the shore of Gladstone lake these 2 cabins offer breathtaking
views and total serenity.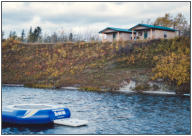 Honeymoon Wilderness Cabin
With a stellar view of Victoria Peak, this quaint little cabin sits overlooking
the beaver
ponds and a small lake at the SE corner of the 400 acre
Gladstone property.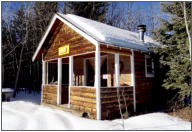 Visions and Dreams Cabin
One of the original guest house cabins from the 1940's, this newly
renovated heritage building features 2 rooms and is a delightful
experience. Centrally situated, it offers easy access to all Gladstone
facilities.